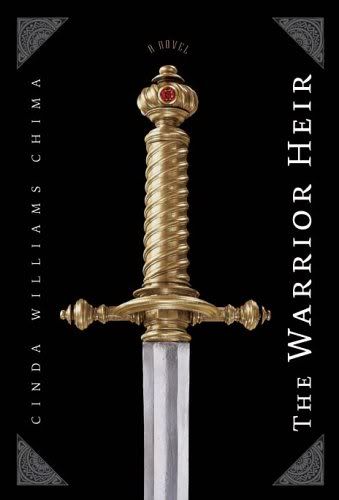 Title: The Warrior Heir
Author: Cinda Williams Chima
Series: The Heir Trilogy
Rating: 4/5 stars
Review:
Cinda Williams Chima's The Warrior Heir follows the adventures of Jack Swift after he discovers his role in the guilds - magical armies warring for control. There are five races; warriors, wizards, enchanters, sorcerers and soothsayers. Each race is powerful in its own way, but wizards are thought to be the strongest. For years wizards have ruled over the other races. Two rival clans, The White Rose and The Red Rose constantly fight for control in a Gladiator style tournament known as The Game - instead of losing "precious" wizards in wars; they control warriors and have them fight to the death. As a result of The Game, the warrior race has all but died out. Then Jack Swift comes along - a wizard born without a stone. Desperate to save his life, his family calls on Jessamine Longbranch. Longbranch becomes a Frankenstein like character, experimenting on Jack - instead of giving him a wizard's stone, she implants a warrior's stone.
Published in 2006, The Warrior Heir was Chima's first novel. The novel later evolved into The Heir Series, with The Wizard Heir published in 2007 and The Dragon Heir published in 2008. The Warrior heir has won numerous awards including Voya's Best Science Fiction and Fantasy for 2006-2007 and has appeared on American Library Association's popular paperback list for 2008.
The Warrior Heir is filled with twists and turns at every corner - the writing is engaging and keeps the reader interested. Though the book is better written and more engaging than other fantasy book such at Harry Potter and Twilight, it has received much less attention. Not only does the book present an interesting read, it also speaks out against class systems and encourages equality. There are many morals within the story and teaches a lesson while keeping the reader entertained.
Chima created a fictitious world that is both realistic and engaging. Her characters are original and her magic system is exquisite. I absolutely loved this novel and I've gone back and read it about four times now. I highly recommend this novel for those who love fantasy and YA novels.