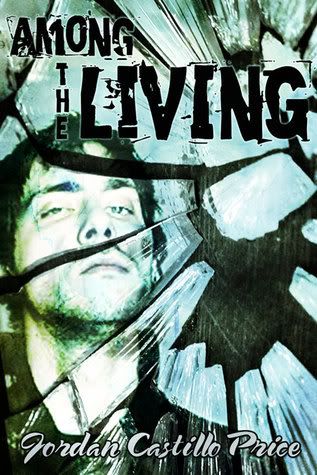 Title: Among the Living
Author: Jordan Casitllo Price
Series: Psy Cop 1
Rating: 4/5 stars
Review:
Victor Bayne is a Psy Cop - a cop with a psychic ability - in Chicago's Paranormal Investigation Unit. In Vic's case, he can see and hear the dead. He's a class 5 medium, one of the highest classes there are. During a murder investigation he meets a non-psychic named Jacob Marks. The two become intimate as they work together to catch a nasty serial killer - one who messes with Vic's power.
I've been told numerous times to read this book and I finally did. And wow. I'm glad I did. The story started out slow with a druggy main character that I didn't particularly like. But as it progressed, I began to like him more and more. Price did an excellent job with his characters - they're unique and interesting. The psychic powers were also handled very well.
My only real complaint is how short the books is. It was only 118 pages in PDF and I wish it had been longer. I want see more of Vic and Jacob's relationship. I also want to see what happens to their partners. I'm going to have to read the next book in the series soon. I highly recommend this book to anyone who like M/M romance.
** Warning ** This novel contains sex scenes and may not be appropriate for readers under than age of 18.