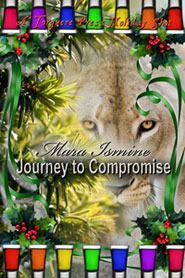 Today's book was donated by Mara Ismine! I'll be giving away her story
Journey to Compromise
.
Note: Book is in PDF format!
Summary:
Mitch has had a bad year: his long term relationship ended, his firm went bust, and he's been drifting since then. His luck hasn't changed for the better when he gets off the bus in a small town a few days before Christmas hoping to find some work and wait out the holidays before moving on only to find that he has arrived in a werewolf controlled town on the night before full moon. Not the best place for a shape-shifting cougar to be. Finally, against his better judgment, he rescues a young boy being abused by four werewolves in human form…
Mitch is desperate for a change in his luck, but he still has a way to travel before he finds it.
To enter the drawing, become a follower and let me know what your favorite Girl Scout Cookie is! (Or if you don't have a favorite, you can say that.)
If you share this contest, you can also receive up to three extra entries. (One for each place you share it; Goodreads, your blog, LibraryThing, Twitter, etc.) Don't forget to include a link to where you've shared it!
Drawing ends on March 15 at Midnight EST.